Why Use an Ovulation Calendar App?
Home »

Articles »
Why Use an Ovulation Calendar App?
Did you know that there are at least 30 percent of women who experience fertility issues during their lifetime? This percentage is alarming especially if you are one of them. If you intend to have a baby soon, you need to know how to use an ovulation and pregnancy calendar. Are you familiar with anovulation? This medical condition is common among women, who experience irregular or abnormal menstruation, and most especially among women with no menstruation and excessive bleeding. This may not be an alarming issue for you if you do not experience them first hand. However, when you become a wife, it is important that you pay close attention to your body changes.
Many women prefer to use ovulation calendar to get pregnant fast. It is an effective, affordable, and easy to use pregnancy tool to keep track of your ovulation period. When you are not sure about your condition, it is important to consult a medical expert. He or she can help you diagnose your condition in case your menstrual period is not regular. On the other hand, if your period is normal, and you want to get pregnant, you should learn how to monitor your fertility and ovulation periods. Women do no have the same patterns for menstruation so it is better if you personally study your own body.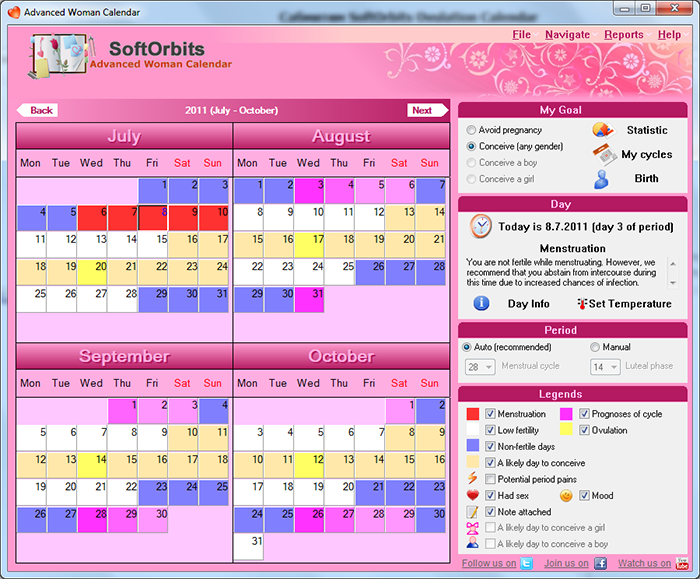 Meanwhile, you may also use an ovulation calendar to avoid pregnancy. This way, you know when to engage in sexual intercourse with your spouse. By knowing your fertile period, you will be able to avoid sexual activities that may lead to unplanned pregnancy. Using an ovulation calendar app is also an effective and affordable way to do this. One of the most popular and reliable products today is Advaned Woman Calendar. You can use this product to monitor your ovulation and when you encounter technical issues, all you need is to call or email for technical support.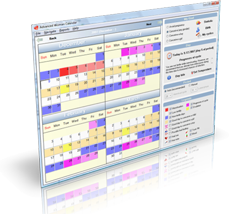 Download Advanced Woman Calendar and Create Your Personal Fertility Calendar!
Buy NowDownload